Picosure Laser Review (UPDATED 2019) – Everybody loves beautiful skin and many of us are blessed with good skin but as we age, marks and lines certainly appear. Laser skin rejuvenation treatments are a great choice for those who want to get rid of imperfections on their skin or signs of ageing, today we dive into the Picosure Laser Review, to see what's behind its rising popularity.
They are far more effective than skin creams that claim to make skin toned and clear. Picosure is one of the most regarded laser treatments designed to deliver unprecedented skin revitalization results and wrinkle treatment.
The treatment is introduced by Cynosure, Australia's leading manufacturers of all-in-one lasers known for life-changing results. In this review, we will talk in detail about what you can expect from the Picosure Laser treatment and whether it actually helps get rid of skin problems.
Also read Belkyra Reviews – UPDATED 2019 – Belkyra Side Effects & Cost
Picosure Laser Review – UPDATED 2019
Picosure is a revolutionary laser treatment offered by Cynosure, one of the leading Australian developers of light-based technologies to help women see permanent, satisfying results. These therapies are known to help clinics and dermatologists provide reliable treatments to improve one's skin appearance and texture. It addresses a lot of uses from scar reduction and skin rejuvenation to elastin and collagen boosting and tattoo removal.
Picosure treatment sessions do not have downtime. Each session takes 20 to 30 minutes and the number of sessions required is determined on the basis of your problems. The biggest advantage of this treatment is that one can resume the day normally after each session. The Picosure laser is used as a big pen by the therapist to treat the affected areas. Hair and eyes of the patient are covered for protection during the session.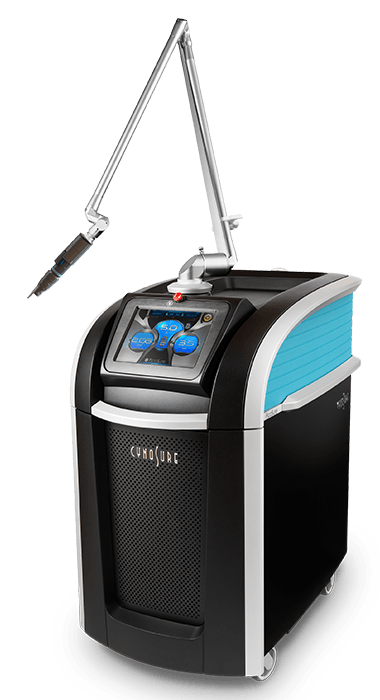 The sensation of the laser is pretty intense. The device is much like a colour pen with a lightning bolt. There is a continual snap and crackle sound as the beam reaches the skin and whips against the affected areas. Skin tightening can be seen instantly as the treatment boosts elastin and collagen and can last for up to six months. This can drastically improve your wrinkle appearance and make you look younger.
Picosure Laser For Brown Spots & Acne Scars
One of the most effective laser treatments available today, Picosure laser gives clearly visible results in 1-2 sessions. Those who are concerned about skin problems like acne scars, pigmentation, wrinkles and loss of elasticity would find this treatment really promising. It can make the skin firmer and smoother, pores smaller and pigmentation almost invisible.
The laser treatment works by breaking down melanin that gets carried away by the lymphatic system in the body and expelled to result in fading or disappearance of the skin problem treated. Each Picosure treatment takes 3-4 weeks to show visible results as the body expels the pigments broken down by the laser. It is an excellent solution for getting rid of pigmentation issues following childbirth due to tiredness, stress and hormonal changes.
It is designed to help mums get permanent results for stubborn skin problems that could otherwise not be treated. This laser treatment is effective at getting back the early pregnancy glow in no time. It is a painless treatment that flushes out melanin pigments to promote a better complexion. One can get rid of acne scars and brown spots quickly with a clear, glowing, smooth skin.
Picosure Laser Side Effects
While the Picosure Laser treatment is completely safe with no dangerous side effects, there are some considerations one should know about before going for the treatment. The laser is intense and one can feel the heat and burning sensation throughout the session.
It is somewhat painful and uncomfortable. The pain is however bearable. Immediately after the session, the skin appears to be red and you feel heat and tickling sensation but it goes away in minutes.
The burning and pain is controlled during the treatment with a cooling fan that throws cool air. The redness fades away within 30-40 minutes. The skin looks flushed and sensitive post-treatment and breakouts are normal. Though one can see visible results within weeks of the first session, 2-4 sessions are recommended with six weeks between two sessions to see effective results.
Picosure Before & After
Picosure laser treatments suggest visible effects for pigmentation and other skin issues caused due to hormonal changes, stress, childbirth and ageing.
Patients see a glowing, smooth skin soon after the treatment. Lines on the forehead become less deep and darkened skin around the temples fade away following the first session. The laser treatment has been reported to improve the appearance of wrinkles and one gets a younger looking skin instantly. Real users of the Picosure laser treatment find that the skin did not look so great anytime before.
The results are quite impressive and everybody notices and compliments the skin post-treatment. The skin feels smoother and firmer than before and pores get smaller. Pigmentation reduces to a great extent, a fraction of the original shade. It almost disappears.
Picosure gives clearly visible result in just one treatment and people are really happy about the improvements. Dark pigments on neck and face faded away considerably and need not be covered. Pictures posted online by people who underwent this treatment show how effective and exciting it is. Results have been amazing.